Warmly celebrate Manluka fashion women's spring and summer 2013 new conference and ordering will come to a successful conclusion! This conference through the hanbany dress Co., LTD all staff for several months of careful preparation, in December 17th grand opening, and "transformation and bloom" as the theme, bring sublimation of nature, pink astringent memories, dreams Home and Garden Party these four spring and summer new series, for the dealers have brought a special surprise.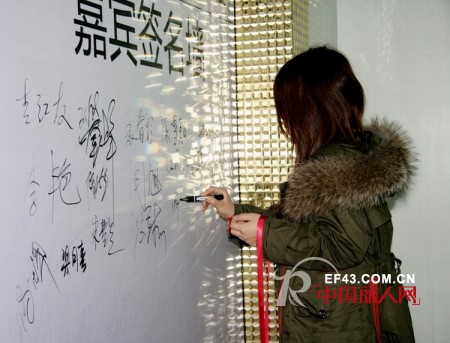 MARLOCA designer team from urban women living in different scenes to collect design inspiration, from different angles to explain the essence of women's and the arts. Sublimation of the natural series in black and white minimalism as the design theme, urban women's coolness and intellectual through the black and white stripes, wave spots and other forms of highlight. Pink Shibuya memory series is full of romantic feelings of young girls to pink as the main line, bow, hollow pattern is applied most vividly, pay attention to the details of the design performance. Dreamer series is full of mysterious and fantasy blue and green colors, vibrant and vibrant fashion show spring and summer. Garden party series from the fashion party to find design inspiration, expression of spring and summer idyllic gorgeous happy complex.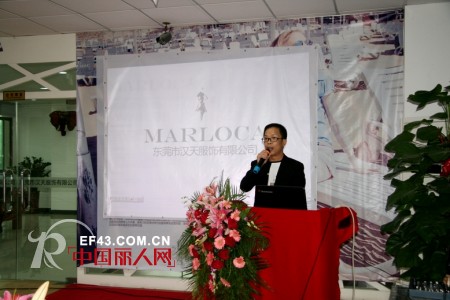 Dongguan Han-day Garments Co., Ltd. is a collection of product development design, production and sales as one of professional apparel companies, the company franchise Europe and South Korea fashion women's clothing, including the trend of women's wear, accessories and bags. The company has excellent team of designers at home and abroad, advanced production equipment and professional marketing team, the pursuit of product variety, a single variety of refined at the same time, companies use a variety of modes of operation, including provincial and municipal agencies, single-store Join, shopping malls counters. There are two brands of "MARLOCA" and "QIANHUIZI" in Dongguan HanTian apparel. The brand of "ManluCard" advocates a new life of freedom, aestheticism, health and refinement, positioning the terminal market The new women in their 20s and 40s embody the beautiful connotation of fashion and beauty with the times and advocate modern women's pursuit of a romantic, independent and positive healthy lifestyle. "Chih-hui purple" brand advocating youth, trend, my youth, I call the shots, the terminal market orientation in the 16-22-year-old non-mainstream girls, so that the young generation of personality beauty to play most vividly, so that their youth vibrant!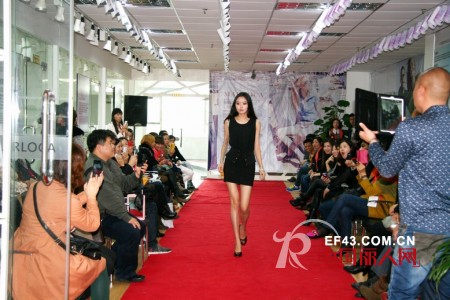 HanTian Clothing Co., Ltd. of Dongguan City based on the Chinese market on the international stage, step by step interpretation of the pursuit of fashion women, costumes Han willing to cooperate sincerely with you and create a better future.

Black Jogger Pants,Jogger Pants,Skinny Jogger Pants,Knit Legging Pants

SHAOXING YINBO IMP&EXP CO.,LTD , https://www.yinbotex.com
February 18, 2020